About ICRE
Built on a solid foundation of performance, integrity, dedication and with investor satisfaction as the company's highest priority, Investment Capital Real Estate is a Southern California multi-family advisory firm and brokerage with a proven track record of delivering first class investment real estate services with superior results that consistently exceed client expectations. ICRE´s expertise, commitment and unwavering focus of putting the client's needs first have continued to set the company apart in the apartment sales industry.
ICRE works closely with private investors, lending institutions, developers, and institutional property owners in every facet of a transaction to insure that the highest value is achieved through all investment objective levels. Clients rely on ICRE for multi-family / apartment building valuation services, market information, 1031 exchanges, dispositions and acquisitions.
Investment Capital Real Estate is licensed with the California Department of Real Estate.
BRE License # 01887671
Affiliations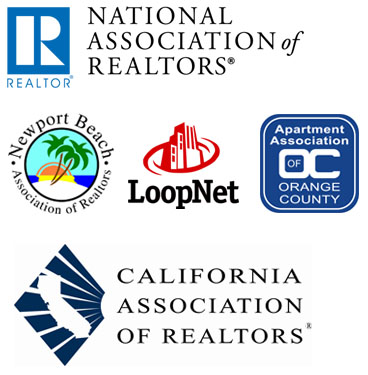 Ignacio Diaz Jr.
President | Broker
BRE License: #01379930
Phone: (949) 201-8817
Email:
Ignacio Diaz Jr. is President and founder of Investment Capital Real Estate and a leading expert in the sale of apartment buildings. With a multi-million dollar sales track record and over a decade of experience, he advises his clients on successful acquisition and disposition strategies with efficient execution to maximize asset value.
Mr. Diaz's hands-on approach and attention to detail provides his clients with the competitive advantage they need in today's marketplace. With a high level of attention to detail throughout the transaction process, from the initial underwriting, creating the pricing and marketing strategy, to utilizing a high level of sophistication in transaction negotiations, Mr. Diaz is able to realize the maximum value for his clients. In addition, he is actively involved throughout the appraisal process, due diligence, financing, and escrow to make sure the deal successfully closes.
Mr. Diaz's experience and track record is most evident in his ability to successfully close deals above client expectations. His innovative pricing and marketing strategies have proved to be powerful, resulting in record cap rates and price per unit prices. Mr. Diaz´s clientele ranges from developers to individual investors, family trusts, lenders, and large institutions.
Prior to forming Investment Capital Real Estate in 2011, Mr. Diaz was the Director and Partner at Newport Apartment Group, from 2008-2010. Mr. Diaz was a member of the Irvine office of Healstone Investment Real Estate from 2004-2007, where his hard work and dedication earned him a spot as one of the top multi-family brokers. From 2003-2004 Mr. Diaz was affiliated with the Sperry Van Ness office in Irvine where he gained a wealth of knowledge in the purchase, sale, and exchange of shopping centers and single tenant triple net investments.
Raised in Yorba Linda, California, Mr. Diaz graduated from California State University at Fullerton with a Bachelor of Arts degree in Finance. Mr. Diaz currently holds a California Real Estate Broker´s License and is part of the Newport Beach Association of Realtors.